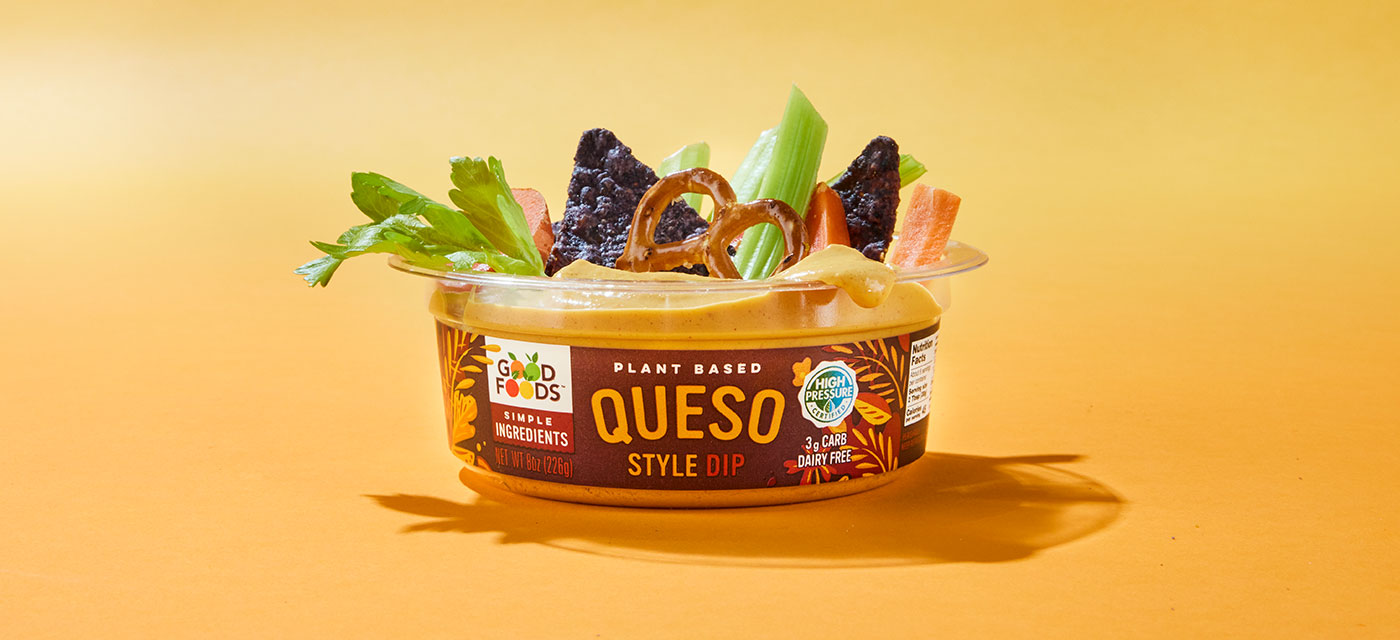 Vegan Queso Style Dip
Decadent, non-GMO, keto-friendly queso with only 45 calories per serving and 3g carbs.
The More Good Foods the Better.
Vibrant and delicious without any preservatives or artificial ingredients, exactly how you would make it if you had time.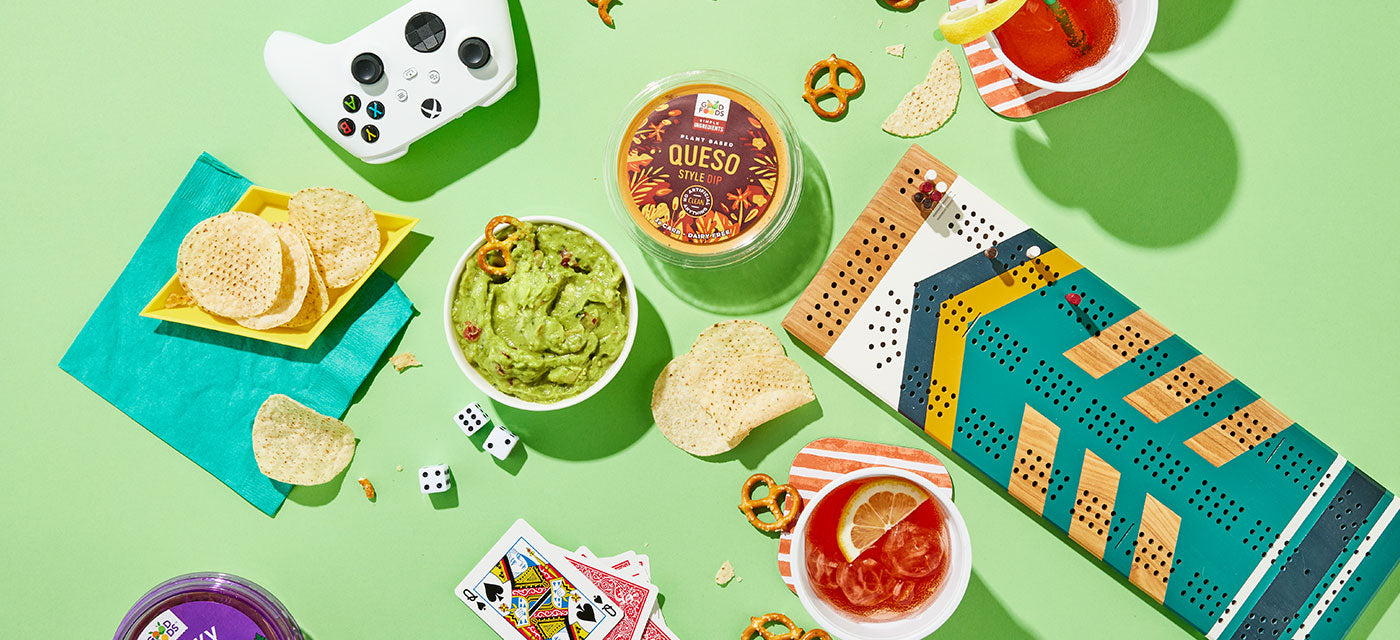 Hand Scooped Guacamole
Taste the freshness - Hass avocados picked and scooped into our Good Foods Chunky Guacamole within days of harvest.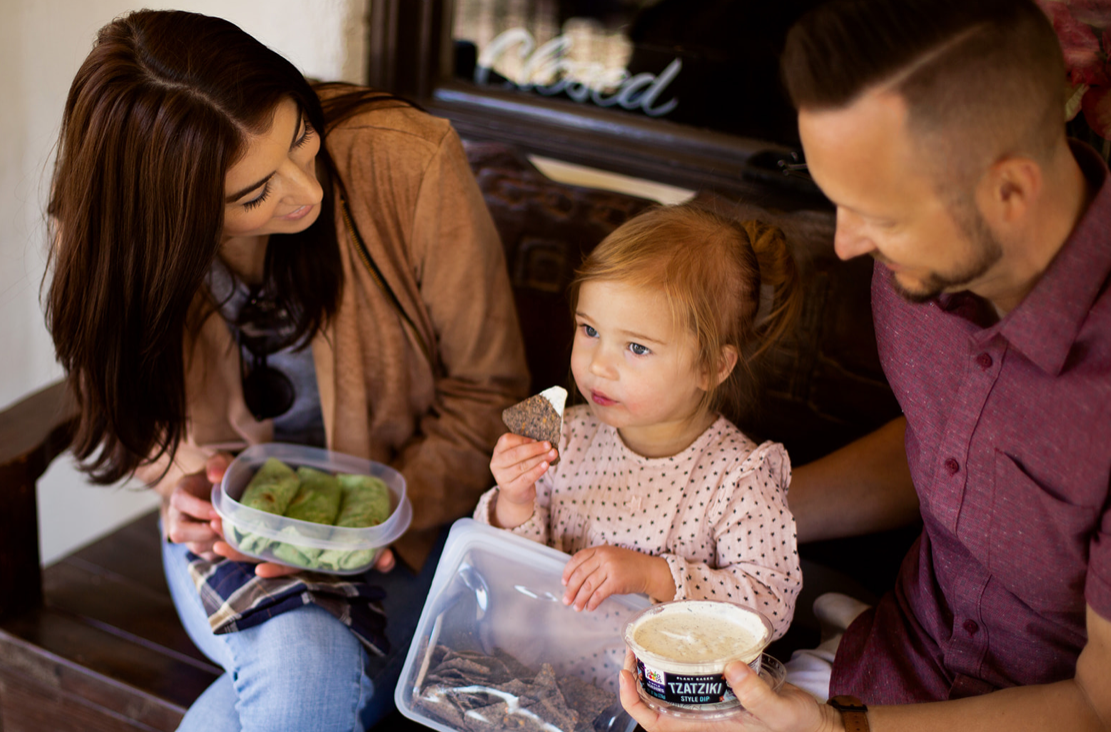 Enjoy at home or on the Go
You will want to share the goodness with everyone you know.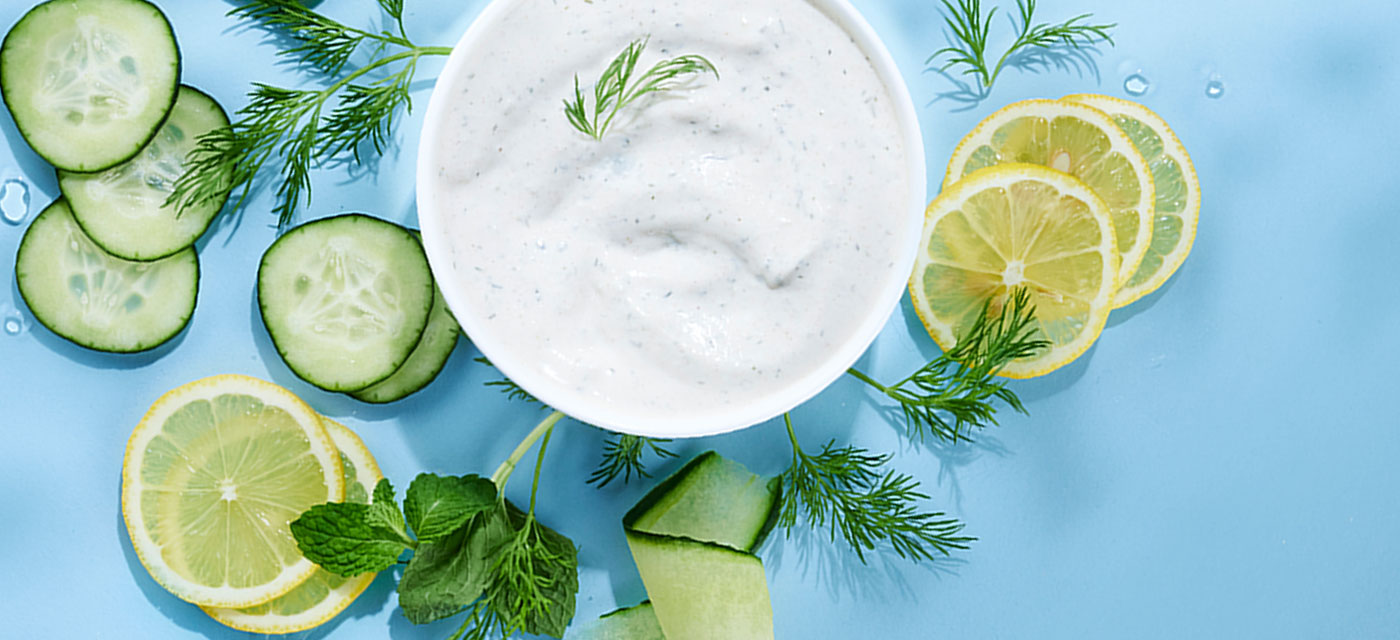 Tzatziki with fresh cucumbers & herbs
Our dairy free tzatziki is perfect for falafel and wraps, or will brighten up any salad!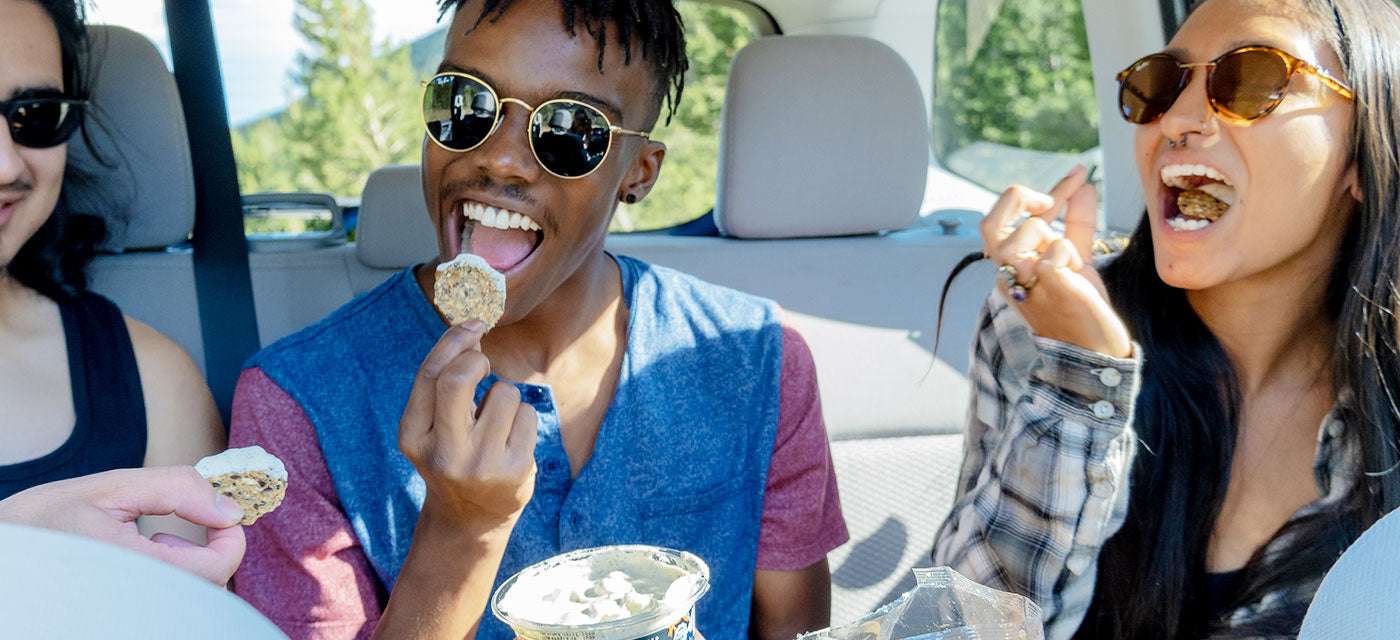 Good Foods for good adventures
Delicious dips and guac for all your road trips
shop our most popular bundles 🥑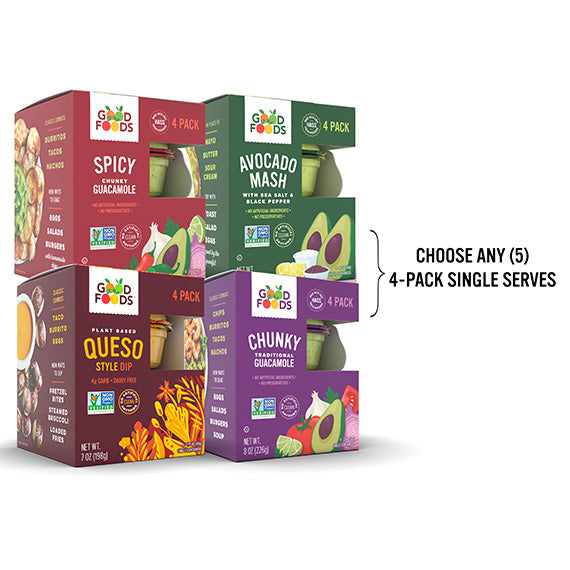 Sharing the Goodness
Watch what makes Good Foods different
Testimonials
Awesome! It tastes so good. I like clean ingredients. I dip blue corn chips and veggies in it and it's amazing. The best vegan dip ever. Thank you Good Foods!
EZE
Plant-Based Buffalo dip review
I was pleasantly surprised with the taste of this guacamole. It was everything I needed without me making it at home or finding the perfect Mexican spot for them to make it in front of me. The container is a bit small, this one is good for 1 person in a single seating.
Neesha
Spicy Guacamole review
Perfect combination of avocado and pesto flavor. Works really great as a sandwich spread too!
Chelseamae30
Plant-Based Avocado Pesto dip/sauce review
Wow. I wasn't expecting this to taste so good since the ingredients are super clean and healthy. It's not overwhelmingly spicy and also slightly sweet due to red bell peppers. You have to try this! I dipped cauliflower in this because I got lazy and never got around making the trendy cauliflower buffalo wings but I find this is an esier healthier alternative to curb cravings for buffalo wings. I'm sure it'll taste good as sandwich spread as well.
Kerri
Plant-Based Buffalo dip review
Growing up in an Italian household I was a little hesitant to buy a pesto substitute but I'm super glad I did. There is a lot of flavor with a quarter of the calories of actual pesto. I have been using it on grilled chicken frequently!
RP
Plant-Based Avocado Pesto dip/ sauce review
SHOCKED at how good this is! Never tasted a nut queso cheese that was so good.
Cari
Plant-Based Queso review
I tried your chunky traditional guac and was amazed at the pop, the flavor and the amazing taste and feel of freshness. Why am I so excited? I keep strict kosher and the offerings for guac in the kosher market have not always been so tasty and fresh. I want to thank you and congratulate you on a great product. Please keep them coming!
Eli
16 oz. Chunky Guacamole review
Saw this on the shelf as I strolled through the fresh fruits and vegetables isle. Grabbed the very last one as I read through the nutrition facts briefly. INCREDIBLE TASTE and as mentioned in other reviews, you can actually taste the avocado. It does have a limey taste if you enjoy tacos with lemon and salsa, this is a winner. Healthy + great taste = 5 stars.
Evelyn
Avocado Salsa review
Actual pieces of avocado pieces - this really IS chunky! It's great to have on hand for tacos or just easy snacking!
Foodgal
Chunky Guacamole review
This dip is so creamy I couldn't tell that it didn't have dairy in it!! We enjoyed it on veggies and with toasted naan bread. My picky kids even loved it.
Momlife
Plant-Based Tzatziki review
I bought this for a work party, as I'm lactose intolerant I love looking at dairy alternatives, I didn't tell anyone it was not actually queso and they were so surprised with the amazing queso dip, and wanted to know where I got it. Once I told them SURPRISE it was a plant based "queso" dip from Target, they were all shocked. Beyond happy with how amazing this tasted and will be buying a lot more in the future!
klk11
Plant-Based Queso review
Excellent ingredients, great for Whole30, keto, low carb, etc. It doesn't have a thick consistency like guac, it is definitely more of a salsa but at the same time it's not runny. Super tasty and really fresh tasting, honestly it tasted like it could have come from the farmer's market.
Gblock
Avocado Salsa review
I love the feta chunks!! Will be buying again
Hailey
Feta Cucumber Dill dip review